Hydrogen for Development Partnership Launch
Hydrogen for Development Partnership Launch
ABOUT THE EVENT
CHAPTERS
This panel will launch the World Bank Group's new Hydrogen for Development Partnership (H4D), an initiative to boost the deployment of low-carbon hydrogen in developing countries. The panel will bring together high-level public and private sector representatives to showcase and discuss the new partnership while providing the opportunity for panelists to share their hydrogen ambitions.
00:00 Welcome! COP27 | Hydrogen for Development Partnership Launch
06:44 Lessons learned from Spain in low-carbon hydrogen projects
15:25 Interventions and incentives for financing hydrogen projects
20:15 The participation of the private sector
25:49 Regulation framework and confidence for investors
29:04 Vision and lessons learned from Japan
37:46 Chile: Government ambitions for growing the hydrogen industry
43:41 Closure
Hello everyone, and welcome to launch of the Hydrogen for Development Partnership. We'll start the event in a few minutes. Please stay tuned and submit your comments and questions using the live chat.

You can also join the conversation on social media using the hashtag #ClimateActionWBG and #ESMAP.
Vanessa Ongsysia 
While we wait for the event to begin, learn more about our new partnership: Hydrogen for Development (H4D). The initiative aims to boost the deployment of low-carbon hydrogen in developing countries.

Low-carbon hydrogen is a unique fuel with a high potential to address climate change and development. One of the most promising methods to produce low-carbon hydrogen is to split it from water (H2O) using electricity, a process known as electrolysis. Many developing countries have abundant solar and wind resources and existing scalable renewable energy infrastructure to support electrolysis production.

Learn more about hydrogen and how it can be harnessed in developing countries from our blog: http://wrld.bg/iOeK50LCEy6
Vanessa Ongsysia 
Welcome everyone! I'm Vanessa Ongsysia with the World Bank, and I will be live blogging this event.
On this page, you'll see a list of speakers participating in today's discussion. The event will begin with introductory remarks from Demetrios Papathanasiou, World Bank Global Director for Energy and Extractives.
Vanessa Ongsysia 
Demetrios underscores the demand for low-carbon hydrogen as energy source with potential in public transportation and industries such as steel manufacturing, commercial airliners, and cargo ships.
Vanessa Ongsysia 
José María Blasco Ruiz, Director of the Infrastructure, Health and ICT Division Export and Investment, ICEX Spain kicks of the discussion by sharing lessons from Spain.
Vanessa Ongsysia 
José María Blasco Ruiz outlined the role of green hydrogen in industrial application and Spain's commitment to utilize green hydrogen as renewable source.
Vanessa Ongsysia 
Renewable energy are costly poor are not able to purchase it. fossil fuel are costly due to the its high demand and poor countries low purchasing capacity. what is other cheap energy source that can affordable and low GHGs emissions? zafar abbas
Anonymous Attendee
José María Blasco Ruiz says financing remains critical to ensure collaboration across sectors and countries in advancing policies and solutions to support scale up of green hydrogen.
Vanessa Ongsysia 
Priscillah Mabelane, Executive Vice-President of Sasol highlights the role of private sector in green hydrogen production, incubating local knowledge and leveraging existing infrastructure.
Vanessa Ongsysia 
Priscillah lists policies around infrastructure development including licensing and standards that can help accelerate production.
Vanessa Ongsysia 
Hiroshi Ono, Japan's Vice-Minister for Global Environmental Affairs shares lessons to unlock solutions around low-carbon hydrogen. He adds that an international value chain, global collaboration on technical innovations and standards for safety can benefit countries in their decarbonization goals.
Vanessa Ongsysia 
Diego Pardow, Chile's Minister of Energy shares the country's ambition for producing green hydrogen as well as highlights initiatives that ensures a just transition from coal industries.
Vanessa Ongsysia 
That concludes the discussion. Thank you to all who tuned in! If you've missed anything, note that the recording of the event is already available on this page.
Vanessa Ongsysia 
Hi everyone - interesting what Sasol is doing - thanks Priscillah for well articulated overview of the country and Sasol
Anonymous Attendee
Learn more about the global partnership: Hydrogen for Development http://wrld.bg/NFJX50LET5X
Vanessa Ongsysia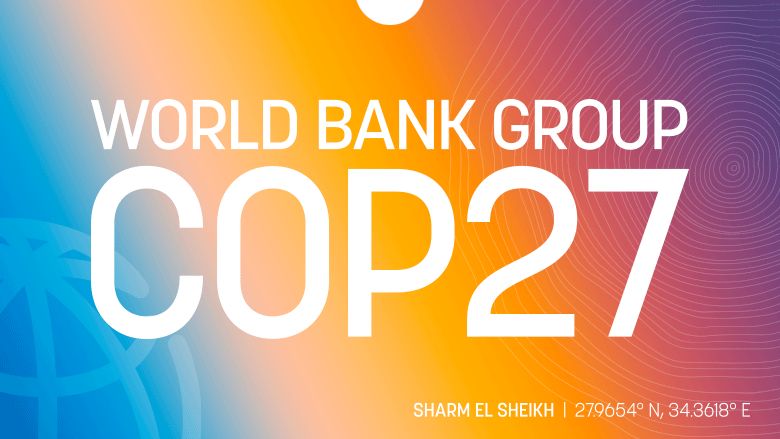 Join us for a series of live events on climate change.
FEATURED EVENTS
Nov. 8: Climate Finance (SCALE)
Nov. 9: Country Diagnostic (CCDR)
Nov. 11: Just Transition Away from Coal
Nov. 14: Women and Climate Action
Nov. 15: Hydrogen for Development
Nov. 16: The Blue Economy
Nov. 16: Nature-smart economies
Nov. 17: Thriving Green Cities
...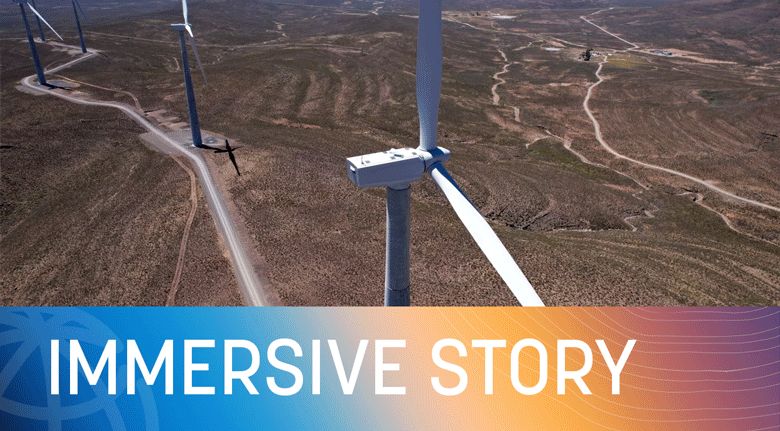 Learn how the World Bank works with its development partners amid a growing urgency to tackle the climate crisis.