From Source to Sea: Innovative Ways to Tackle Marine Pollution
From Source to Sea: Innovative Ways to Tackle Marine Pollution
'Reduce, reuse, recycle, refuse – and rethink' how you're using plastic
Naturalist Sir David Attenborough laid out in dramatic, visual terms the challenges facing our ocean, then joining World Bank CEO Kristalina Georgieva for a fireside chat.  "We wouldn't dream of managing a bank in the way we manage our oceans. Dangerously eroding our capital and losing a far higher, guaranteed return of interest," said the iconic broadcaster. Sir David encouraged policymakers to agree on targets that will stabilize the loss of nature, including in our oceans. "This is one of the crucial places in the world where these sorts of decisions can be made," he told the packed room.
The event focused on the need to address marine pollution and Ms. Georgieva urged the audience to 'reduce, reuse, recycle, refuse – and rethink" how they are using plastics. Lightning speakers followed the fireside chat. Plastic Bank founder David Katz shared how his company is seeking to make plastic waste a currency that transcends poverty while also stopping the flow of plastic into the ocean. Advocacy group Global Citizen outlined their efforts to stem plastic pollution, accompanied by Chilean entrepreneur Thomas Kimber who founded a sustainable eyewear brand. A dynamic panel featuring ministers from Thailand, Norway and Canada, along with PepsiCo 's Vice President for Global Sustainability, Roberta Barbieri, and the UN's Special Envoy for the Ocean, Ambassador Peter Thomson, then discussed global efforts to curb marine pollution. World Bank Vice President for Sustainable Development, Laura Tuck, wrapped up the event, saying the issue should be tackled from all angles, curbing plastic leakage at source  … to improving waste management and ensuring a circular economy approach. "Let's go", she implored the audience at the close of the event.
Browse Our Events

Search past and upcoming events by keyword, by topic or by region.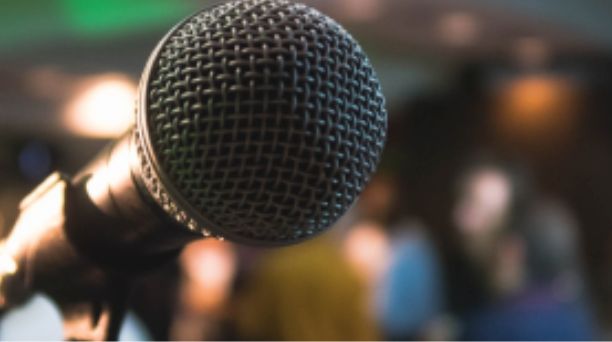 Browse the list of speakers for our events.