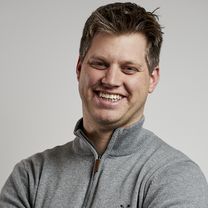 Michael Sheldrick
Co-Founder and Chief Policy, Impact and Government Affairs Officer, Global Citizen
Featured on:
Michael oversees the policy and impact direction of the Global Citizen movement and has worked on campaigns in North America, Europe, India, South Africa and Australia.
He has worked with many artists, heads of government and philanthropists including Rihanna, Beyoncé, Usher, Prime Minister Justin Trudeau of Canada, Prime Minister Erna Solberg of Norway, President Cyril Ramaphosa of South Africa, President Akufo-Addo of Ghana, former UN Secretary-General Ban Ki-moon, and former Australian Prime Minister Julia Gillard. He has been instrumental in mobilizing political and public support for the Sustainable Development Goals.  Michael's writing on these topics has been published by the Guardian, Huffington Post, The Diplomatic Courier, The Diplomat Magazine, The South China Morning Post, The West Australian, Fairfax Media and he has been interviewed by Sky News, Forbes Magazine, VICE Impact, The New Yorker, ABC and the BBC, among others.
He holds degrees in law and political science from the University of Western Australia, was 2013 Young Western Australian of the Year, and has previously been listed by The Sunday Times as one of WA's 50 Best and Brightest. In 2017, Michael was named by the Secretary-General of the Commonwealth as a finalist for Young Commonwealth Person of the Year. Michael's efforts, and those of the team he leads, was recently profiled in the Activate series, which aired on National Geographic in the fall of 2019. He is also a board member for the Ban Ki-moon Centre for Global Citizens.  
Read more
Stay connected
Past Events featuring Michael Sheldrick