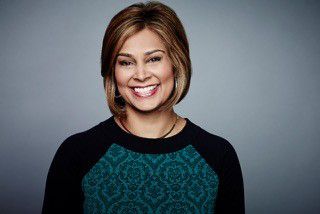 Zain Verjee
Founder and CEO, Zain Verjee Group
Featured on:
Zain Verjee is one of the world's most respected and recognized journalists, with an action-packed background and experience as a storyteller, entrepreneur, communicator, and interviewer. She is well known as a former CNN anchor and correspondent and has made a successful transition into the world of communications and creative entrepreneurship. Her most recent project is a data and information site dedicated to Africa, CovidHQAfrica.com in partnership with Mastercard Foundation, 
Her communications firm, Zain Verjee Group, has worked with a deep lineup of organizations and entities such as Bloomberg Media, Bloomberg Philanthropies, Pfizer Inc., Equity Group Foundation of Kenya, World Health Organization, GE Africa, OCP, The Aga Khan Development Network, The MiSK Foundation, and the United Nations Economic Commission for Africa on their communications and public relations delivery and strategies via advisory, consulting, and content production. She is a highly sought after facilitator and interviewer, and has spoken on platforms such as TED and Africa House.  She is a senior non-resident fellow at the Center for Strategic and International Studies, Africa Program.  She is a guest opinion columnist on African issues for The National, UAE. 
Zain is also a startup founder and content creator, co-founding aKoma Media, a continental network of workspaces for Africa's creative and cultural economy, in 2015. Her other ventures in the creative space include Amplify, a content creator fellowship with participants from East/West Africa and the US, in partnership with MasterCard Foundation. In addition, with her former colleague and CNN anchor Isha Sesay, Zain launched Rouse, an immersive three day gathering event for an elite community of women in Africa and the diaspora in 2019. 
Zain resides in the Los Angeles area and Nairobi, Kenya, and her versatility and charisma have been a great asset for her in her post anchor life and entrepreneurial ventures.
Read more
Stay connected
Past Events featuring Zain Verjee