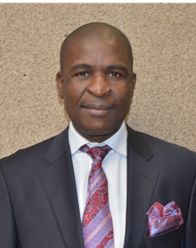 Sphetho Mhlongo
Deputy Municipal Manager of Mbombela, South Africa
Featured on:
His function includes risk management, environmental management, climate change adaptation and mitigation and water service compliance monitoring. He is tasked with the mammoth responsibility to oversee and drive the municipality's transition towards a Green Economy given the finite nature of natural resources. Mr. Mhlongo is a Member of the Mbombela Appeals Tribunal and the Chairperson of the City of Mbombela Planning Committee.
As Chairperson of the Planning Committee, he ensures that development applications are compliant with all environmental statutes and advocates for nature-based and climate resilient solutions in development planning. With the approval of the city's Climate Change Response Strategy in 2018, he is primarily focused on accessing climate finance to assist the municipality achieve its climate actions and build responsiveness and resilience. In addition, Mr. Mhlongo plays a key role in donor support coordination and engagement.
He holds a Master of Public and Development Management degree from University of the Witwatersrand and an Honors degree in Geography from the University of KwaZulu-Natal.
Read more
Past Events featuring Sphetho Mhlongo