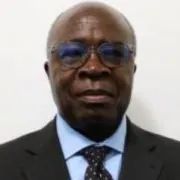 Situmbeko Musokotwane
Minister of Finance and National Planning, Republic of Zambia
Featured on:
Hon. Dr. Situmbeko Musokotwane, MP was appointed as the Minister of Finance and National Planning for the Republic of Zambia in August 2021.
In his current portfolio, he has been at the forefront of spearheading Zambia's economic transformation agenda. In November, 2021, he successfully led discussions for Zambia to reach a Staff Level Agreement with the International Monetary Fund under the Fund's Extended Credit Facility which was approved in August, 2022. This Facility has supported Zambia's economic recovery efforts. Dr. Musokotwane has also led the Ministry in discussions with Zambia's Official Creditor Committee who in June 2023 reached an agreement for debt treatment in accordance with the principle of rendering Zambia's debt to be sustainable.
Dr. Musokotwane has served as Minister of Finance, Economic Advisor to Zambia's third Republican President and has held other key positions in Government and the Central Bank of Zambia.
He holds a Doctorate in Monetary Economics from the University of Konstanz in Germany, a Master of Arts in Monetary Economics from the University of Dar-Es-Salaam and a Bachelor of Arts Degree in Economics from the University of Zambia.
Read more
Stay connected
Past Events featuring Situmbeko Musokotwane