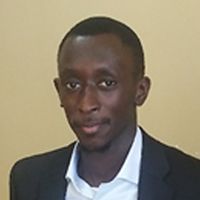 Sidy Ndao Ndao
Founder of SenEcole and the youth Pan-African Robotics Competition
Featured on:
Sidy Ndao, an avid advocate for education issues in Africa, is an Assistant Professor in the Department of Mechanical and Materials Engineering (MME) at the University of Nebraska-Lincoln (UNL). Before joining UNL in 2012, Ndao worked for two years as a Postdoctoral Associate in the Chemical Engineering Department and the Institute of Soldier Nanotechnology at the Massachusetts Institute of Technology (MIT), in Cambridge, MA.
Ndao is the founder of SenEcole, an organization whose goal is to promote STEM education for the sustainable development of Africa. A strong believer in introducing STEM education early on in children's education, he founded the youth Pan-African Robotics Competition.
Ndao recently created the Dakar American University of Science & Technology (DAUST) in Senegal. DAUST provides instruction and research opportunities for undergraduates and graduates in the fields of engineering and technology to foster the development of technological solutions that address Africa's societal needs and challenges.
Read more
Past Events featuring Sidy Ndao Ndao