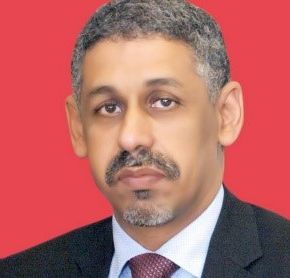 ​Sidi Ould Tah
Director General of the Arab Bank for Economic Development in Africa (BADEA)
Featured on:
Sidi Ould Tah, Director General of the Arab Bank for Economic Development in Africa (BADEA), was appointed in June 2015. Prior to this appointment, he served as the Mauritanian Minister of Economic Affairs and Development.
He began his career in the Mauritanian Bank for Development and Trade, then transitioned to the Arab Agency for Investment and Agricultural Development based in Khartoum before joining the Islamic Development Bank Group.
Mr. Ould Tah holds a Ph.D. in economics from Nice-Sophia-Antipolis University and a master's degree in economics from Paris VII University. He has a post-graduate degree in economics and a bachelor's degree in economics from Nouakchott University in Mauritania. 
Read more
Past Events featuring ​Sidi Ould Tah