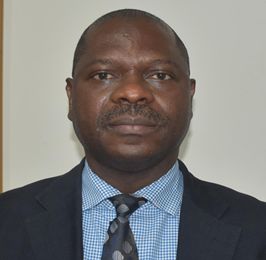 Seedy K. M. Keita
Minister of Finance and Economic Affairs, Gambia
Featured on:
Mr. Seedy K. M. Keita was appointed as the Minister of Finance and Economic Affairs on the 4th of May, 2022. 
Mr. Keita, until his appointment as Finance Minister, was Minister for Trade, Industry, Regional Integration, and Employment. Prior to this, he was a Director of the Finance Department at the Islamic Corporation for the Development of the Private Sector (ICD); the private sector entity of the Islamic Development Bank (IDB) in Jeddah from 2011 to 2020.  He also served as the Deputy Director in the Treasury of IFAD where he managed liquidity and oversaw operations and funding between 2010 and 2011.  He first joined the ICD in 1999 as a Young Professional Core Team Member and rose through the ranks.  
In The Gambia, Mr. Keita worked at the Accountant General's Department and The Gambia Civil Aviation Authority, where he held various positions to the level of Chief Accountant before he left for a World Bank-funded Health Project in 1998.
As the Minister of Finance and Economic Affairs, Mr. Keita believes in the development of a robust and sound economy, grounded on prudent financial management that will support the country's development agenda and improve the lives and livelihoods of Gambians.  
He is a Chartered Certified Accountant (FCCA), and a Chartered Management Accountant (ACMA), and holds a double Master's Degree in Business Administration and Financial Management from Edinburgh Business School, Herriot-Watt University.  He graduated with Distinction–a Post Graduate Diploma (Masters level) in Financial Strategy from SaÏd Business School, University of Oxford in the United Kingdom. He is a qualified Treasurer (AMCT) and a Chartered Alternative Investment Analyst (CAIA).
Seedy attended Executive Education at Harvard (Corporate Financial Engineering, Judge Business School   University of Cambridge (General Management) and London Business School.  
 
Read more
Stay connected
Past Events featuring Seedy K. M. Keita