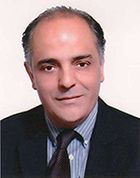 Sami Mekki
Director-General, Caisse des Prêts et de Soutien des Collectivités Locales, Tunisia
Featured on:
Sami Mekki, a Tunisian national, holds a degree in Economics, graduated from the Ecole Nationale d'Administration (ENA) in Tunis and from the Ecole Nationale des Impôts in France. He worked for Tunisia's Department of Finance for 20 years and contributed to local finance reform. He is one of the authors of the Tunisian local tax code.
Throughout his career, Sami Mekki has leveraged his extensive, hands-on experience in optimizing and mobilizing local fiscal revenues.
In April 2014, Sami Mekki became the Director-General of the institution specializing in financing of public investments.
He has authored numerous articles on local finance, and also teaches at several Tunisian universities.
Read more
Past Events featuring Sami Mekki