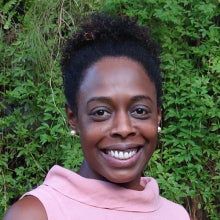 Rosane Santos
Sustainability Director, Iguá S.A., Brazil
Featured on:
Rosane Santos is the Sustainability Director at Iguá S.A., a holding company that operates in the sanitation sector with services throughout Brazil.
In this position, she is responsible for boosting the group's ESG agenda, ensuring that the best international sustainability standards are applied.
Graduated in Accounting from UERJ, with a specialization in Finance from UFF and an Executive MBA from Saïd Business School, Santos is now pursuing an executive master's degree in Global Governance and Public Policy Training. She has approximately 18 years of experience in the areas of risk management (15 years) and sustainability (~4 years).
Complementing her professional performance, Rosane acts as a speaker at various events.
Read more
Stay connected
Past Events featuring Rosane Santos