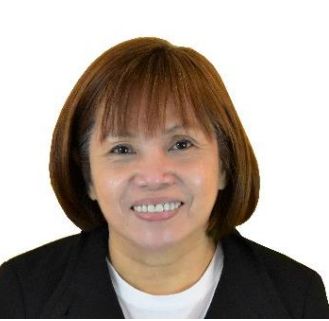 Rosalia V. De Leon
Treasurer of the Philippines
Featured on:
Ms Rosalia V De Leon is reappointed as Treasurer of the Philippines for the third time by President Ferdinand R. Marcos Jr on July 18, 2022. As Treasurer of the Philippines, she directs the formulation of policies on borrowing, investment and capital market development. She also handles the formulation of adequate operations guidelines for fiscal and financial policies.
Prior to her designation, Ms. De Leon served as the Alternate Executive Director (for the constituency of Brazil, Colombia, Dominican Republic, Ecuador, Haiti, Panama, Philippines, Suriname and Trinidad and Tobago) at the World Bank Group, Washington D.C. USA. She also assumed key positions in the Department of Finance, including Undersecretary for International Finance Group from July 2007 to November 2012, Finance Secretary's Chief of Staff from July 2005 to June 2010 and Director for International Finance Group from September 1995 to August 1998. She served as Advisor to the Executive Director of the Asian Development Bank from August 1998 to August 2004. As the Undersecretary for the International Finance Group, she task managed several landmark transactions including the issuance of Global Peso Notes as well as several Liability Management Exercises to reduce funding costs, extend maturity profiles and redenominate foreign exchange liabilities to local currency. Ms. De Leon has represented the Department of Finance in many international fund mobilization activities for public sector entities and formulated borrowing strategies and appropriate credit enhancements to access least cost financing options.
Ms. De Leon earned her Master of Arts in Development Economics from Williams College, Massachusetts, USA.
Read more
Past Events featuring Rosalia V. De Leon