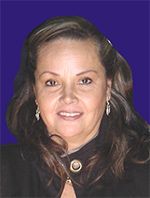 Rosa María Ortiz Ríos
Minister of Mines and Energy, Peru
Featured on:
Rosa Maria Ortiz Rios is a lawyer with extensive experience in administrative, civil, commercial, corporate and hydrocarbons law, both in the public and private sector. In the public sector, she has held advisory as well as management positions on subjects related to procurement, concessions, privatizations, administrative, public and hydrocarbon law.
Prior to her appointment as Minister of Energy and Mines, she served as the Head of the National Service of Environmental Certification for Sustainable Investment (SENACE). Before that, she was a member of the Energy Security Committee at PROINVERSION, the Private Investment Promotion Agency of Peru, while also serving on the Cabinet of Advisors to the President of the Republic of Peru.
During her time in the public sector, Mrs. Ortiz Rios also served as Chairman of PERUPETRO, General Director of Hydrocarbons in the Ministry of Energy and Mines, and adviser to the Office of the Vice Minister of Energy, where she was in charge of the formulation and revision of laws, contracts and agreements connected to the energy sector.
Mrs. Ortiz Rios was also General Counselor of the Metropolitan Institute Protransporte of Lima. Before that, she was legal advisor to the Hydrocarbons Management Control Office under the Supervisory Agency for Investment in Energy and Mining (OSINERGMIN). Before that, she was an advisor to the Minister's Office at the Ministry of Transport.
She also has attended multiple courses in administrative, environmental, civil, commercial, corporate, maritime and hydrocarbons law; and seminars on foreign trade, taxation, and privatization. Other courses attended as part of her continuing education include a diploma on oil contracts, public concessions and state procurement and diploma of specialization in analysis, management and resolution of social and environmental conflicts.
She has been a speaker and lecturer at multiple continuing education courses organized by OSINERGMIN, as well as the International Diploma in Energy Law organized by Global System Management SAC. She was also a lecturer of Political Culture at the University of Lima and Energy Law at the National University Pedro Ruiz Gallo.
Read more
Past Events featuring Rosa María Ortiz Ríos