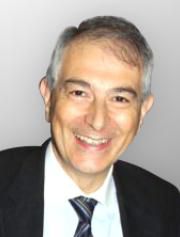 Reha Denemeç
Deputy Minister of National Education, Turkey
Featured on:
Deputy Minister of the Ministry of National Education, former senior advisor to the President of the Republic of Turkey, co-founder of the ruling  AK Party (Justice and Development Party), an honorary associate of the Parliamentary Assembly of the Council of Europe (PACE) in Strasbourg, co–chair of Turkish–British Tatlıdil Forum, and vice-chairman of the executive board of STM/Defence Technologies Engineering and Trade Inc.
He was elected as a member of the parliament from Ankara for three consecutive terms during 2002–2015. He was also a board member of  AK Party's Central Executive Board and vice-chairman in charge of research and development for fourteen and ten years, successively.  
While chairman of the Turkish Delegation and Vice President of PACE, he was awarded the "pro-merito" medal in appreciation of his services for PACE.
Denemeç began his career in the public sector in 1986 at the State Planning Organization (currently – Presidency of Strategy and Budget) in the Directorate of Economic Models and Strategic Research. Subsequently, he was appointed deputy secretary-general and the acting secretary-general of the organization.
Denemeç served on the executive board of Başak Insurance, and was the chairman of Ataköy Otelcilik, the entity that owns the Holiday Inn and Crowne Plaza hotels in İstanbul.  He also worked as a senior executive of an energy group of a conglomerate with wide ranging interests throughout Central Asia.
Denemeç holds a B.S. degree in economics from the Middle East Technical University in Ankara and a Master's degree in economics from the University of Delaware. He has also completed "Managing and Shaping Change in the Information Age" and "Innovation for Economic Development" executive programs at Harvard University's John F. Kennedy School of Government.
Read more
Stay connected
Past Events featuring Reha Denemeç