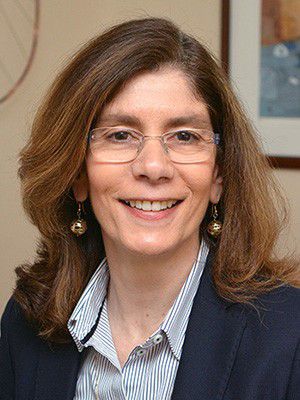 Pinelopi Goldberg
Chief Economist, World Bank Group
Featured on:
Pinelopi "Penny" Koujianou Goldberg is the Chief Economist of the World Bank Group. In this position, she aims to strengthen the institution's connection to state-of-the-art academic research and help shape a vision of how to achieve the World Bank Group's goals of sustainable growth, shared prosperity, and a world free of extreme poverty.
Goldberg brings decades of experience as an applied microeconomist drawn to policy-relevant questions in trade and development.  She has exploited a broad set of methodological approaches -- ranging from estimation of structural industry equilibrium models typical of the Industrial Organization literature to reduced form techniques -- to provide insights into such diverse topics as the determinants and effects of trade policies, trade and inequality, intellectual property rights protection in developing countries, exchange rate passthrough, pricing to market, and international price discrimination.
Goldberg is President elect of the Econometric Society (for 2021) and has previously served as Vice President of the American Economic Association. From 2011-2017 she was Editor-in-Chief of the American Economic Review. She is a member of both the National Academy of Sciences and the American Academy of Arts and Sciences, a recipient of both Guggenheim Memorial Foundation and Sloan Research Fellowships, and recipient of the Bodossaki Prize in Social Sciences. She is also a research associate at the National Bureau of Economics Research (NBER, currently on leave) and board member of the Bureau of Research and Economic Analysis of Development (BREAD).
She is on public service leave from Yale University, where she is the Elihu Professor of Economics.
She holds a Ph.D in Economics from Stanford University and a Diplom in Economics from the University of Freiburg, Germany.
Read more
Stay connected
Past Events featuring Pinelopi Goldberg