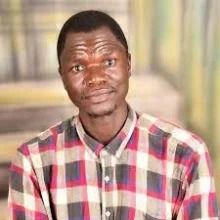 Opira Bosco Okot
Founder of the Leads and Climate Change Activist
Featured on:
A youth, an active advocate for refugee rights, Opira rose from conditions of protracted crisis, remoteness, and insufficiencies to pursuing his childhood dream - degree in Economics through the UNHCR DAFI scholarship program. While at the university, Opira witnessed how very few refugees attend university education. He began his advocacy work by involving fellow refugee students at the university for community outreach campaigns. In his advocacy work, he organises community campaigns mainly on enrolling children to school, planting trees and eliminating GBV. To reach out to different target audiences, Opira introduced videography in his advocacy where he produces various social media videos, films and documentaries and screens them in the community to incite solutions to the problems.
One of his advocacy videos was streamed at COP26 and he participated in COP27 as a speaker; with key emphasis on calling global leaders to invest in local solutions for climate mitigation and adaptation. Currently volunteering as Aspire Alumni Ambassador, Opira interact with young people about the importance of their involvement in creating solutions to their community problems and engages them in his organization which he founded with the main objective of keeping children safe in school and empowering them to perform well, and replacing the destroyed trees by planting news ones.
Opira believes that his progress is highly attributed by high level of integrity, hard work, discipline, and strong love for humanity. As an excellent graduate of Economics, Opira has strong skills in media work, leadership, management, and diplomacy. He gained these amazing skills by working as Youth Advisory Committee with the Embassy of the Netherlands in Uganda, English for Adult Facilitator, classroom teacher, and a game coach with various organisations working for refugees in Palabek refugee settlement, Uganda. Several trainings such as Journalist Mentorship Program of the UNHCR, leadership, advocacy, and public speaking training of the UNHCR, Exercising Leadership: Foundational Principles of the Aspire Institute of Harvard University, among others built Opira's experience up to date.
According to Opira, climate change is one factor that makes everything hard and everyone suffers the consequences, so we must collectively and urgently act towards its solutions. And to displaced people, giving them access to higher quality education is one way to empowering them to create solutions to their displacement problems including climate change.
 
Read more
Past Events featuring Opira Bosco Okot