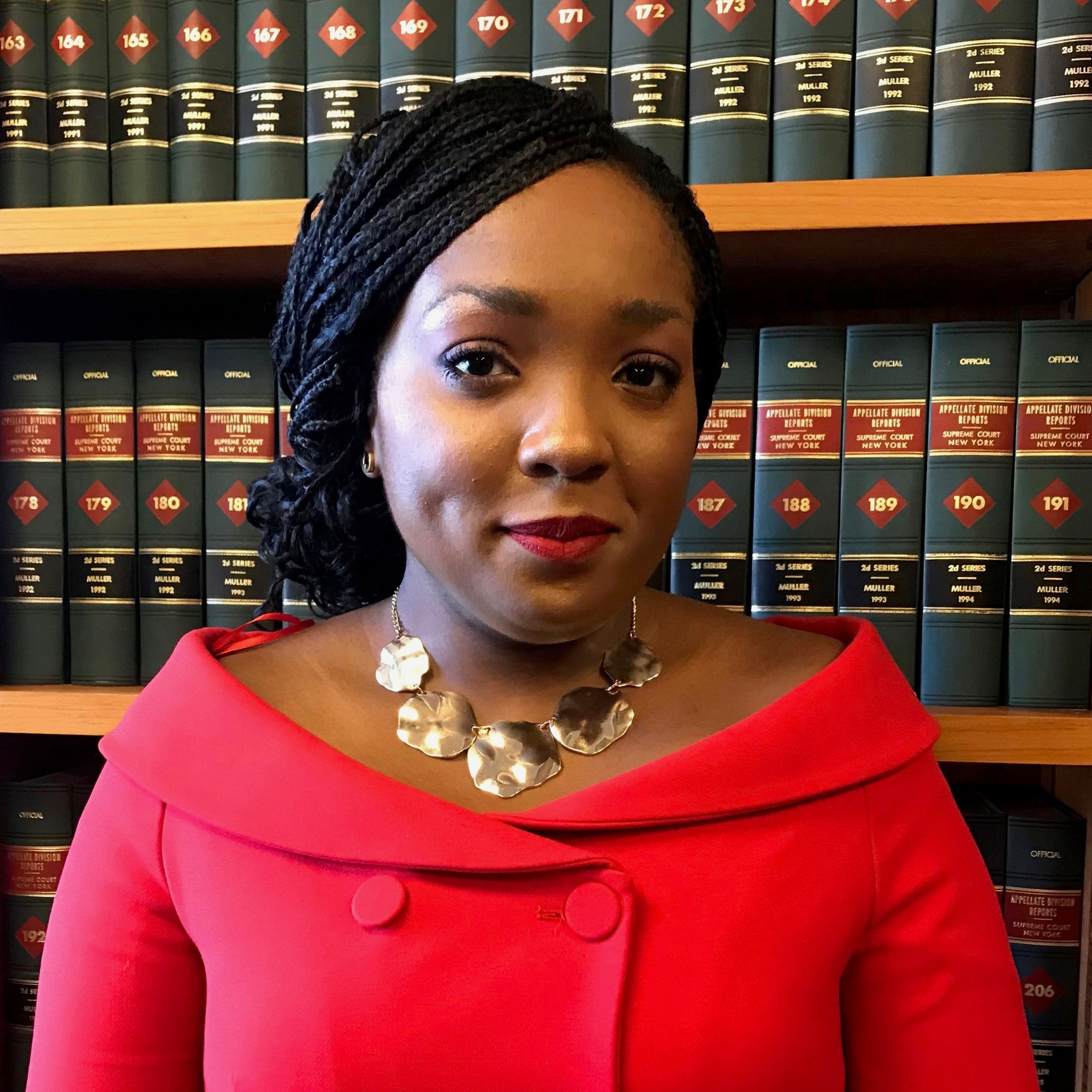 O'Neall Massamba
Manager, Youth Summit 2022-2023
Featured on:
O'Neall is a dual citizen from France and the Republic of Congo, who joined the (WBG) in February 2020 and is now an African Diaspora Fellow for Infrastructure in the Transport Unit. Before being appointed Manager of the WBG Youth Summit, she served as a Content Co-Lead and a Moderator for the WBG Youth Summit 2021.
O'Neall is an attorney admitted to practice in the State of New York. O'Neall's expertise is on Trade and PPP and she works on the preparation and implementation of operations in the transport sector. Prior to joining the WBG, O'Neall worked as an infrastructure lawyer in Canada for over 3 years where she negotiated major infrastructure projects in North and South America with governments and local contractors. Ms. Massamba also worked in the biggest law firms in Luxembourg in their Private Equity and Real Estate Investment practice. O'Neall values the importance of making legal services available to all. For over 7 years she has been providing free legal services to refugees and victim of domestic violence in France, Canada and the USA.
As a champion of youth, education and inclusion, Ms. Massamba has been invited on several occasions to take part of global conversations that highlight the importance of inclusion of minorities and inspire youth to be actors of change.
Ms. Massamba holds a master's degree (L.L.M) in Business and Finance Law from the George Washington University Law School (USA), as well as a Master's degree in Economics and Business Law from Université Paris I - Panthéon Sorbonne (France) and a Master's degree in Comparative Business Law (with honors) from Université Paris V - Descartes (France). She also holds a bachelor's degree in Law and a bachelor's degree in Economics from Université Paris I - Panthéon Sorbonne (France).
Read more
Stay connected
Past Events featuring O'Neall Massamba