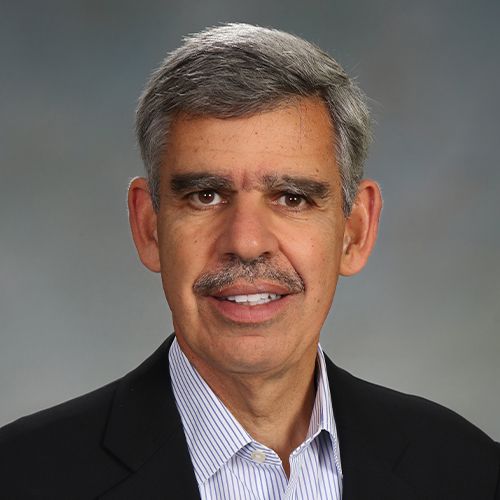 Mohamed El-Erian
President, Queens' College, Cambridge University
Featured on:
Mohamed is the President of Queens' College at Cambridge University, the Renee Kerns Professor of Practice at the Wharton Business School, and advisor to Allianz and Gramercy Funds Management. He serves on the boards of Barclays, the NBER, and Under Armour among others.
Earlier in his career, Mohamed worked for 15 years at the IMF before moving to PIMCO where he served as Chief Executive and co-Chief Investment Officer. He served as Chair of President Obama's Global Development Council.
As a graduate student, his first job in Washington DC was a summer internship at the World Bank.
The author of two New York Times bestsellers, he has also served on several IMF advisory committees, as well as on similar government and corporate committees. He is also a Bloomberg columnist and FT contributing editor.
Mohamed obtained his undergraduate degree at the University of Cambridge and his masters and doctorate, also in economics, at Oxford University.
Read more
Stay connected
Past Events featuring Mohamed El-Erian