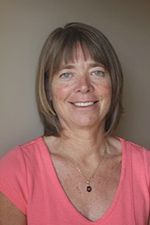 Maja Wessels
Executive Vice President, Global Public Affairs, First Solar
Featured on:
Maja Wessels is Executive Vice President, Global Public Affairs, for First Solar, Inc., based at the company's headquarters in Tempe, Arizona. She oversees First Solar's government/regulatory affairs and community relations activities.
Maja joined First Solar as head of government affairs for the Europe, Middle East and Africa region in May 2008 after serving 4 years as Senior Vice President, Government Relations for Honeywell for the EMEA region.
Before joining Honeywell in 2003, Maja worked for United Technologies Corporation, where she served as President, United Technologies International Operations, Europe. From 1997- 2000 she was Vice President of Government Affairs for Daimler Chrysler in Brussels.
Prior to that, she held positions with The US Government Accountability Office, Lehman Brothers, Public Strategies Inc., and the National Association of Manufacturers.
Maja serves on the boards of the Frank Lloyd Wright Foundation, the Desert Botanical Garden and the Arizona Center for Nature Conservation. She is also a member of the Renewable Energy and Energy Efficiency Advisory Committee to the Secretary of the US Department of Commerce.
Maja is a 1980 graduate of Dartmouth College. She also holds a master's degree in international economics and European studies from the School of Advanced International Studies of Johns Hopkins University.
She is married and has a 22 year-old son.
Read more
Past Events featuring Maja Wessels