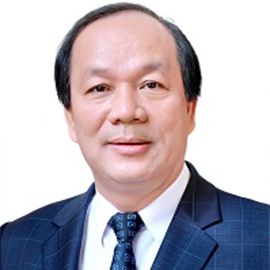 Mai Tien Dung
Minister, Chairman of the Office of the Government
Featured on:
Mr. Mai Tien Dung is currently Minister and Chairman of the Office of the Government (OOG), and member of the Central Executive Committee of the Communist Party of Vietnam.
As the Minister of the OOG, he is charged with coordinating with other ministries and provinces to monitor and supervise the implementation of decisions made by the Prime Minister and the Government at cabinet sessions.
Minister Mai Tien Dung serves as Chairman of the Prime Minister's Advisory Council for Administrative Procedure Reform in which capacity he works extensively with foreign and domestic business associations to seek feedback, suggestions and in order to remove administrative barriers. This is with a view to strengthening market access, competitiveness and growth opportunities of the country. The Advisory Council under the leadership of Minister Mai Tien Dung published in 2018 a report on Administrative Procedures Compliance Costs (APCI) that was well received by the public and the business community.
At the same time, Minister Dung serves as the Vice Chairman of the National Steering Committee on eGovernment. With strong determination and decisive actions, Minister Dung has led the implementation of the first-time-ever integrated platform for document and data sharing between the OOG and state agencies, which was just launched in March 2019. He also oversees other eGovernment projects which aims to enhance efficiency and transparency in government operations, and quality of services for citizens and firms. These projects include the National Public Services Portal, the National Reporting System, the Government Command and Operations Center, the e-Cabinet System, and the Data Interoperability Platform, which are all scheduled to be launched during 2019-2020.
Prior to becoming a Cabinet Member during the 2016-2021 tenure, Minister Mai Tien Dung was Party Secretary and Chairman of the People's Committee of Ha Nam Province. He is known as a successful reform leader in many areas including administrative reform, investment promotion and local economic growth.
Read more
Past Events featuring Mai Tien Dung