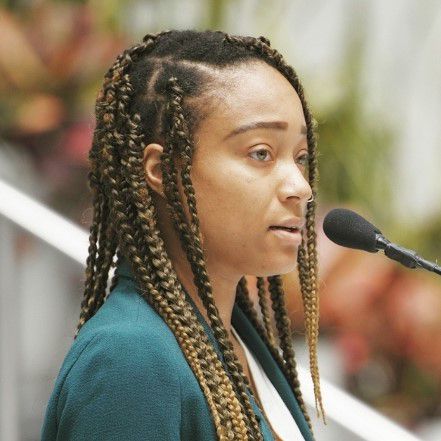 Jewel McFadden
Outreach and Inclusion Chair for GLOBE, World Bank Group
Featured on:
Jewel McFadden is a publishing expert for World Bank Group Publications. As an acquisitions editor, she is the first point of contact for prospective authors and a gatekeeper of quality for the World Bank Group Publications brand. 
Additionally, Jewel serves as the outreach and inclusion chair for GLOBE, the World Bank's LGBT+ employee resource group. She was the communications and branding manager for the World Bank Group Youth Summit 2015-2017. Prior to joining the Bank, Jewel worked as a journalist for numerous local newspapers, magazines, and online platforms.
Jewel holds a BA in Journalism and MA in International Strategic Communications from American University, Washington D.C.
Read more
Stay connected
Past Events featuring Jewel McFadden