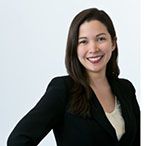 Jessica Long
Managing Director, Accenture
Featured on:
Jessica Long is a Managing Director with Accenture and has over 18 years of national and international experience in strategy, technology and complex program delivery within the corporate, government and development sectors. Jessica is on the global leadership team of Accenture Strategy & Sustainability, which helps organizations leverage their assets and capabilities to drive innovation and profitable growth while striving for a positive economic, environmental and social impact.
Within her current role, Jessica leads Sustainability Strategy across North America. Her team focuses on a wide range of strategic services across sustainability – including valuation and performance management, responsible business, ethical and responsible supply chains, traceability and transparency, intelligent cities strategy, efficient and alternative energy solutions, innovative business models and partnerships, digital responsibility, and circular economy. Clients include Fortune 500 companies, SMEs, governments and non-profit organizations.
Jessica was previously on the global leadership team of Accenture Development Partnerships (ADP), a group within Accenture which provides business and technology services to the international development sector. She led ADP's suite of solutions across Program Innovation & Impact, Partnership Services and Organizational Strengthening & Enablement and led the group's portfolio across Africa (based in Nairobi) and the Americas. She has led transformation and development projects for corporations, international NGOs, governments and multi-national donors, with a focus on innovation, technology & growth strategy, economic development, shared value and collaborative partnerships.
Prior to working with ADP, Jessica was a consultant in Accenture's Strategy practice, leading strategy and transformation engagements with large governments and corporations. Before joining Accenture in 2001, Jessica worked in the United States Senate. Within the last several years, Jessica has lived and worked in several countries across North America, South America, Africa and Europe.
Read more
Past Events featuring Jessica Long