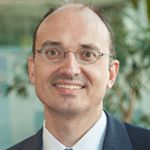 Jan Walliser
Vice President, Equitable Growth, Finance, and Institutions
Featured on:
Jan Walliser was the Vice President for the World Bank's Global Practices covering Finance, Competitiveness, & Innovation; Governance; Macroeconomics, Trade, & Investment; and Poverty and Equity from July 2015 to June 2018.
In this role, Jan was charged with was responsible for ensuring high-quality lending, analytical and advisory services aligned with country demand and in collaboration with regional teams. Prior to this appointment, he was Director of Strategy and Operations in the Bank's Africa Region supporting the Regional Vice President in providing strategic leadership and operational guidance to staff working on 48 countries in sub-Saharan Africa as lending to the region increased to more than $10 billion annually. Previously, he managed a team of economists working on Nigeria and countries in central and western Africa, which advised governments on macroeconomic policies and supported debt relief for several fragile states. He also provided advice to staff and senior management on issues related to budget support, aid effectiveness and conditionality in one of the World Bank's central units during 2004-08.
Before joining the World Bank in 2002, Jan was an economist at the International Monetary Fund and a Principal Analyst at the U.S. Congressional Budget Office where he focused on the analysis of pension reform and tax reform.
Jan published in a range of professional economic journals on intergenerational aspects of fiscal policy, tax reform, pension reform, and aid effectiveness. He received a Ph.D. in economics from Boston University in 1998 and a Diplom-Volkswirt degree from Kiel University, Germany, in 1993. A German national, he speaks German, English, and French. 
Read more
Past Events featuring Jan Walliser