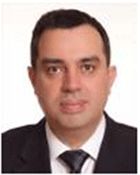 Imad Najib Fakhoury
Minister of Planning and International Cooperation, Jordan
Featured on:
Since November 2014, Imad N. Fakhoury serves as a Senator in Jordanian Parliament and Chairperson of King Abdullah II Fund for Development. From 2011 to 2014, he served as Chief of Staff/Director of Office of His Majesty King Abdullah II at the Royal Hashemite Court. Between 2009 and 2011, he served as Minister of Public Sector Development and Minister of State for Mega Projects. He also chaired two ministerial cabinet committees (Public Sector Development Committee and Infrastructure & Mega Projects Committee) in addition to chairing the Civil Service Council and the National Training Institute.
Mr. Fakhoury graduated from Case Western Reserve University with a BSc. in Biomedical Engineering and an MSc. in Engineering Management in 1990. In 1992, he graduated with a Masters Degree in Public Policy (MPP) from the Kennedy School of Government at Harvard University. In 1998, he obtained an executive MBA degree from Kellogg Business School at Northwestern University.
Mr. Fakhoury's interdisciplinary policy track record in economic management, business development, public private partnerships (PPPs), and policy making stretches from serving as a Regional Program and Policy Manager at the Bureau for Arab States of the UNDP in New York (1992-1995); Director of Research and Economic Affairs and Economic Adviser on the Peace Process at the Ministry of Foreign Affairs of the Hashemite Kingdom of Jordan (1995-1999); President and COO of a leading industrial holding group (1999-2000); Commissioner for Investment and Economic Development at the Aqaba Special Economic Zone Authority [ASEZA] (2000-2003) and one of the founders of the Aqaba Special Economic Zone; Chief of Staff to His Majesty King Abdullah II for Planning & Programming at the Royal Hashemite Court (2003); Deputy Chief Commissioner & Commissioner for Investment & Economic Development of ASEZA (2004-2005); and, from 2004 until he was appointed as Minster, H.E. Mr. Fakhoury served as CEO of the Aqaba Development Corporation. He was also Chairman of the Board (2004-2007) and Deputy Chairman (2007-2009) of ADC.
Mr. Fakhoury has been a board member and founding member in many prestigious public sector and PPP companies, organizations and councils—locally and internationally. He served as Chairman of the Board for the Aqaba Container Terminal, and was board member of several strategic national PPP companies in Aqaba up until December 2009 such as Aqaba Water Company, Aqaba Airport Company, Aqaba Maine Services Company, Aqaba Saraya Real Estate Development Company, Development Company of the South, in addition to other key organizations. Mr. Fakhoury was also a member of Hashemite Fund for Development of Badia (2004-2005) and higher education council (2007-2009). Mr. Fakhoury was also a member of privatization council, Amman Institute, Red Sea Institute for Cinematic Arts, higher committee for investment projects in Dead Sea, a member of investment & infrastructure committee for National Agenda, and Global Agenda Council for World Economic Forum.
In October of 2008, he was awarded Al Hussein Medal by His Majesty King Abdullah II in recognition of his dedicated efforts towards economic development and investment attraction. He was also awarded the Eisenhower Fellowship in 2002.
Mr. Fakhoury is married and has two boys.
Read more
Past Events featuring Imad Najib Fakhoury