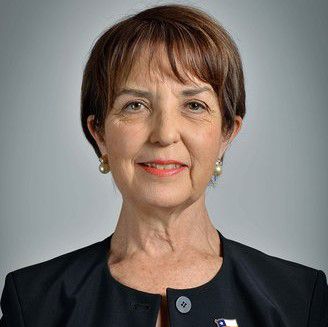 Gloria Hutt
Minister of Transportation and Telecommunications, Chile
Featured on:
Ms. Hutt holds a degree in Civil Engineering from the Pontificia Universidad Católica de Chile. She has completed the International Finance and Business Administration programs at Georgetown University. She has been a Professor for the Master's in Public Policy program in the School of Economics and Business of the Universidad de Chile.
Since June 2014, she has been a partner of Quiz Consultores, specializing in transportation studies. She is a member of the board of directors of the Mejillones port facilities company Complejo Portuario Mejillones and consultant for the thinktank Consejo de Políticas de Infraestructura and the Studies Center of thinktank Horizontal. For 12 years, Ms. Hutt was a partner and Regional Director for Latin America at Steer Davies Gleave, a prestigious British consulting firm specializing in transportation. There she was in charge of operations in Chile, Colombia, and Puerto Rico, and later broadened her presence to Brazil and Mexico.
She was a founder member and also the coordinator and general manager for the Evópoli party. From 2010 to 2014 she acted as Transportation Undersecretary, where she coordinated the creation of the National Transportation Policy and development master plans for public transportation and national port and rail systems, proposing a long-term vision for Chilean transportation.
Ms. Hutt is married to Felipe Cossio and they have three children.
Read more
Stay connected
Past Events featuring Gloria Hutt