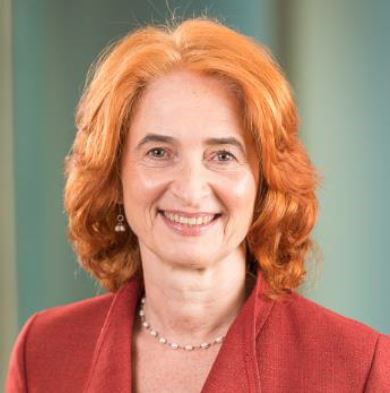 Georgina Baker
IFC Vice President, Latin America and the Caribbean, and Europe and Central Asia
Featured on:
Georgina Baker is IFC's Vice President for Latin America and the Caribbean, and Europe and Central Asia. In this role, she's responsible for a committed IFC portfolio of nearly $22 billion.
Previously, she served IFC in two capacities: as Director of Syndications and as Deputy Treasurer, based in London, where she headed Treasury Operations for Europe, the Middle East, and North Africa.
As Director of Syndications, Georgina was responsible for IFC's syndicated lending program—the oldest and largest among multilateral development banks, with a portfolio totaling more than $15 billion. It included the Managed Co-Lending Portfolio Program (MCPP), an innovative platform launched in 2016 that successfully allocated $3 billion in under 18 months.
Prior to that, she managed IFC's suite of trade and supply-chain finance products, starting with IFC's flagship trade program, the Global Trade Finance Program. In her 25 years at IFC, Ms. Baker has held positions in several areas—including manufacturing in Eastern Europe and financial-sector investments in South Asia, Europe, Central Asia, and the Middle East and North Africa.
Before joining IFC, Georgina worked in the United Kingdom and Indonesia as a mechanical engineer. She holds an MBA from the London Business School.
Read more
Past Events featuring Georgina Baker