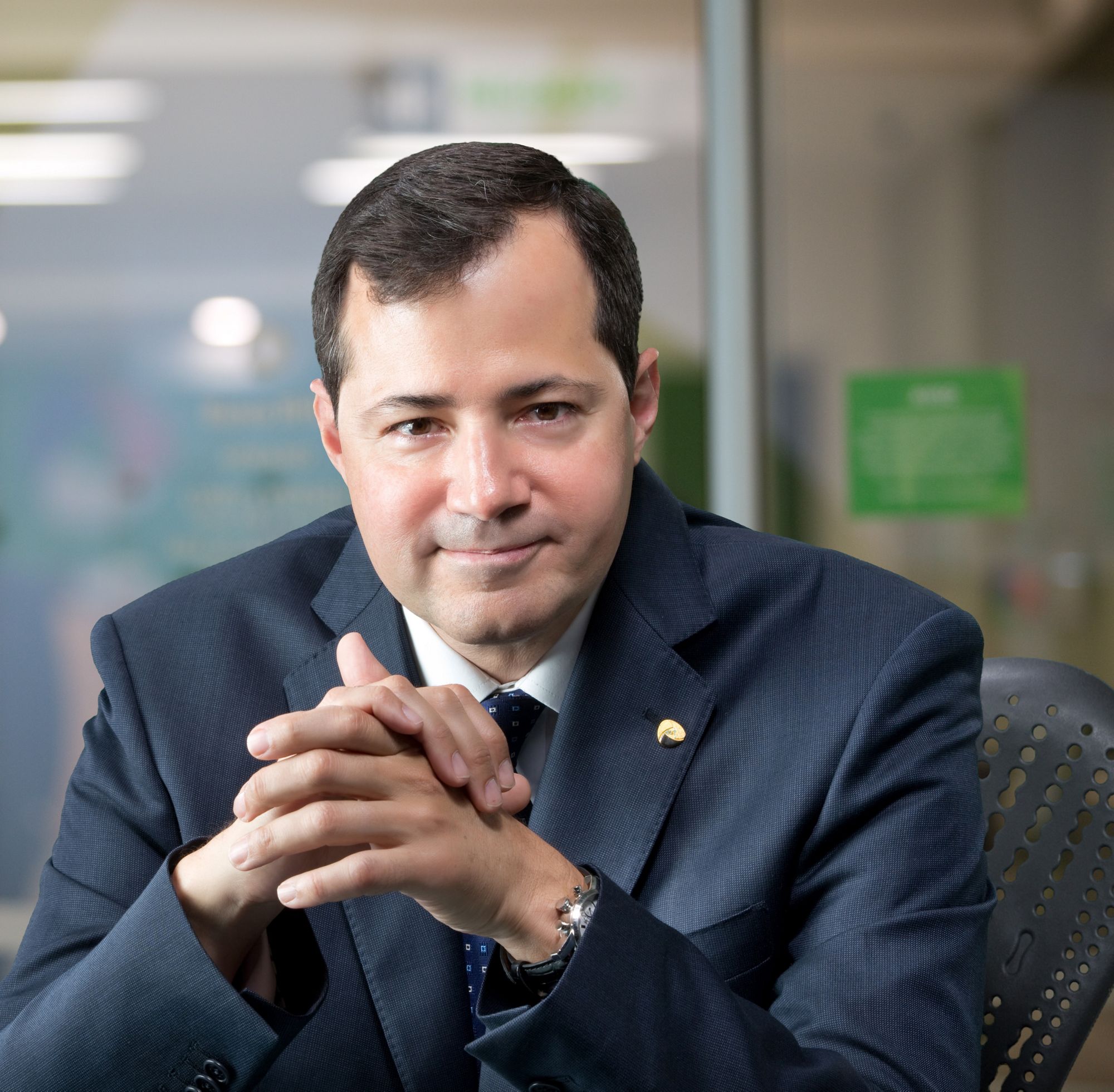 Steven J. Puig
CEO, Banco BHD
Featured on:
Steven Puig was appointed CEO of Banco BHD León in the Dominican Republic on April 1, 2013.  Banco BHD León is a full service bank covering all segments ranging from micro finance to project finance.  With US$5.2BB in assets, the bank has earned a 17% market share domestically and is the fifth largest private bank in Central America and the Caribbean. Mr. Puig also serves as President of AFI BHD, the country's leading Fund Manager, and is a Board Member of BHD International Bank of Panama.
Prior to joining Banco BHD León, Mr. Puig was Vice President for the Private Sector at the Inter-American Development Bank from 2007 to March 2013.   Mr. Puig was responsible for coordinating the private sector and non-sovereign guaranteed operational programs of the IDB Group.
Mr. Puig also held a number of positions with Citigroup from 1997 through 2007.  During his tenure at Citi he was Managing Director and Regional Head of Trade for Latin America and the Caribbean,  President of Citibank Colombia,  Country Manager for Citibank El Salvador and Vice President of Corporate Banking and Corporate Finance in the Dominican Republic. Before joining Citigroup, Mr. Puig served on the executive management teams of two commercial groups in the Dominican Republic, Grupo Ambar (General Manager) and Grupo Reid & Pellerano (Commercial Director and President of Autogermanica) between 1991 and 1997.  He initiated his banking career at Chase Manhattan Bank, working in Corporate Banking and Corporate Finance in the Dominican Republic, New York and Puerto Rico from 1984 through 1991.
Presently he is Board Member and Treasurer of the Global Banking Alliance for Women, Board Member of the American Chamber of Commerce, and President of the Georgetown University Alumni Chapter in the Dominican Republic. In the past he has served on the Boards of AmCHam EL Salvador, AmCham Colombia, Consejo de Empresas Americanas in Colombia, Fundacion de Artistas Jovenes de Colombia, Junior Achievement Colombia, Fundacion Dominicana De Desarrollo and  the British Dominican Chamber of Commerce.
Mr. Puig holds a master's degree in International Management from the American Graduate School of International Management of Arizona, and a degree in Economics and International Finance and Commerce from Georgetown University's Edmund A. Walsh School of Foreign Service, Washington, D.C. 
Read more
Past Events featuring Steven J. Puig