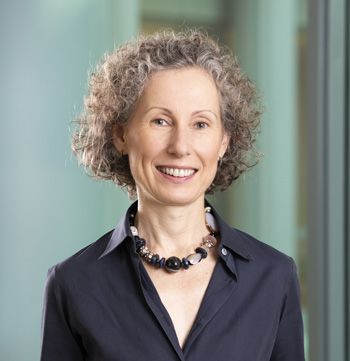 Elena Bourganskaia
Vice President for Corporate Support, IFC
Featured on:
Elena Bourganskaia is IFC's Vice President of Corporate Support. She oversees human resources, administrative, budget and systems support, as well as internal and external communications coverage, for all of IFC's activities. Ms. Bourganskaia also leads IFC's efforts to build strategic relationships with multilateral organizations, development institutions, civil society, foundations, and other key development partners and stakeholders to create markets and mobilize private sector investments for sustainable and inclusive development.
In her role, Ms. Bourganskaia ensures that IFC has the right resources to deliver its capital increase commitments and that IFC's information and technology systems, administrative processes and procedures, as well as corporate communications, outreach and partnerships functions are fit for purpose and enable effective and agile decision making in support of IFC's strategy and efficient delivery for clients.
Previously, Ms. Bourganskaia served as the Chief of Staff to the IFC CEO / Managing Director. In that capacity, she managed a wide variety of critical corporate tasks — from development and implementation of strategy and policies to organizational, budget and personnel issues. Ms. Bourganskaia has been instrumental in several key aspects of IFC's transformation in recent years, including organizational and policy reforms to strengthen IFC's environmental and social accountability and setting up a new Upstream operating model to proactively create new investible opportunities and markets.
Earlier in her career at IFC, Ms. Bourganskaia was the Global Head of Municipal & Environmental Infrastructure. She led the establishment of IFC's global Cities practice to advance private sector solutions for the most pressing urban development challenges. She also served in various other global and regional operational leadership capacities, with a consistent focus on incubating and growing nascent business lines that enhanced IFC's impact and financial sustainability.
Prior to joining IFC in 1998 as a Health Specialist, Ms. Bourganskaia worked for the American International Health Alliance, an international nongovernmental organization aimed at strengthening health systems worldwide through peer-to-peer institutional partnerships.
A Russian and American national, Ms. Bourganskaia holds a Master's degree in Public Administration with a concentration in Health Care Finance and Management from New York University and a Medical Doctor degree from Semashko Moscow Medical School.
Read more
Past Events featuring Elena Bourganskaia