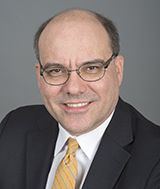 Ede Jorge Ijjasz-Vasquez
Senior Director, Social, Urban, Rural and Resilience, World Bank Group
Featured on:
Ede Jorge Ijjász Vásquez is the Senior Director for the new Social, Urban, Rural and Resilience Global Practice at the World Bank Group. He assumed this position on July 1, 2014, under a stronger institutional structure focused on ending extreme poverty by 2030 and boosting shared prosperity for the bottom 40 percent.
As senior director, Mr. Ijjász will lead a team of over 600 technical experts deployed across the world, leveraging global knowledge and collaborating with partners to help tackle the world's most complex development challenges in: (i) social inclusion and sustainability; (ii) mainstreaming resilience in all dimensions development; (iii) territorial and rural development; and (iv) urban planning, services and institutions.
Before this, he was Director for Sustainable Development of the Latin America and Caribbean Region since November 2011, covering infrastructure, environment and climate change, social development, agriculture and rural development, disaster risk management, and urban development with an active portfolio of about $17 billion.
From 2007 to 2011, he was based in Beijing, where he managed the Sustainable Development Unit for China and Mongolia. Earlier in his career, he led implementation of the Bank's environment strategy, as well as water and sanitation projects in Central Asia, the Caucuses and the Russian Federation.
Prior to joining the World Bank, Mr. Ijjasz was a Senior Associate with ICF Kaiser International where he provided technical and policy advisory services to the U.S. Environmental Protection Agency on pollution issues, and led the preparation of environmental impact assessments of large infrastructure projects in Latin America and the United States.
Mr. Ijjasz has a Ph.D. and a M.Sc. from the Massachusetts Institute of Technology (MIT) in civil and environmental engineering, with specialization in hydrology and water resources. He is a Colombian and Hungarian national.
Read more
Past Events featuring Ede Jorge Ijjasz-Vasquez