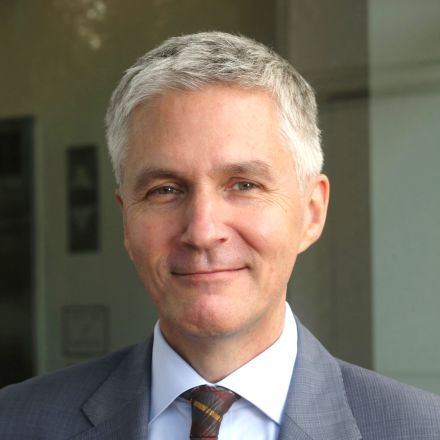 Ed Mountfield
Vice President, Operations Policy and Country Services (OPCS)
Featured on:
Ed Mountfield is Vice President for Operations Policy and Country Services (OPCS) at the World Bank. In this role, he works across all regions on the programming, coordination, and delivery of the Bank's country services, including project and program financing, and advisory services and analytics. He oversees the World Bank's corporate policies on operations and country engagement and supports the management of risks in operations.
A British and Irish national, he has over 25 years of professional experience in development, economics, finance, policy making and leadership. His experience in regional operations and finance spans over 30 countries and all seven regions of the World Bank.
Since joining the World Bank Group in 2000, he has worked in a range of operational and corporate roles. Most recently, before becoming OPCS Vice President, he was Chief of Staff and Director in the Office of the President, where he served as adviser to the President and coordinated the World Bank Group Senior Leadership Team. Before that, he served as Director, Budget, Performance Review and Strategic Planning, where he managed the World Bank's budget and strategic planning process and played a key role in World Bank's expenditure review and its 2018 capital increase. As Manager, Country Economics, in OPCS, he played a central role in the World Bank's response to the global financial crisis, led the development of the first World Bank Group Country Engagement Directive and oversaw the World Bank's Development Policy Financing. As Senior Economist in the Economic Policy and Debt Department, he coordinated the Heavily Indebted Poor Countries (HIPC) initiative, led the Debt Reduction Facility for IDA-Only Countries, and supported major debt buy-back operations for Liberia and Nicaragua. As a Senior Economist in the East Asia and Pacific Region, he led investment project financing, development policy financing and knowledge work in a range of countries including Vietnam, Lao PDR, and China. As an Economist in the South Asia Region, he worked on policy-based financing, disaster relief, and knowledge work, in a range of Indian states.
Prior to joining the World Bank, Ed was an economic adviser at the UK Treasury, serving as a Secretary to the Cabinet Committee on public expenditure and engaged in several UK spending reviews and budgets. Earlier, he worked as a consultant with Coopers & Lybrand, supporting government and corporate clients on policy and economics issues, including in Africa, and in Central and Eastern Europe during the transition. As an Overseas Development Institute Fellow, he worked as an economic adviser in the National Planning Commission of the first post-independence Government of the Republic of Namibia.
He holds an M.Phil in Economics and a B.A. in Modern History and Economics, both from the University of Oxford.
Read more
Stay connected
Past Events featuring Ed Mountfield