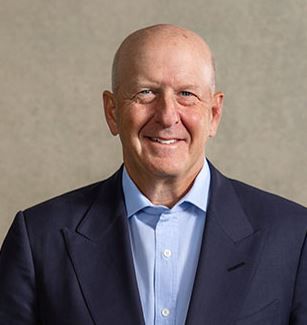 David Solomon
Chairman and Chief Executive Officer, Goldman Sachs
Featured on:
David is chairman and chief executive officer and a member of the Board of Directors of The Goldman Sachs Group, Inc.
Previously, he was president and chief operating officer and prior to that, he served as co-head of the Investment Banking Division from 2006 to 2016. Before that, David was global head of the Financing Group, which includes all capital markets and derivative products for the firm's corporate clients. He joined Goldman Sachs as a partner in 1999.
Prior to joining the firm, David held leadership roles at Irving Trust Company, Drexel Burnham and Bear Stearns.
David is chairman of the Board of Trustees of Hamilton College and serves on the board of The Robin Hood Foundation. He also serves on the Board of Trustees of NewYork-Presbyterian Hospital.
David earned a BA in Political Science from Hamilton College.
Read more
Stay connected
Past Events featuring David Solomon