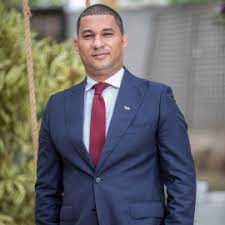 Celso Ismael Correia
Minister of Agriculture and Rural Development, Mozambique
Featured on:
Celso Ismael Correia has been a Minister of Agriculture and Rural Development since February 2020 while serving his second mandate as Minister of the Government of Mozambique.
Between years 2014 - 2019, Celso I. Correia was the Minister of Land, Environment and Rural Development, field in which he brought a renewed vision for the environmental and social sustainability issues, establishing successful initiatives, such as the Sustenta project, which had as its main goal to improve the rural families' incomes through agriculture; One district, One Bank, in order to promote inclusion by offering financial services in small villages; and MozFip, to  avoid deforestation while implementing policies and process from rural development, to forestry, conservation, climate change, with an inclusive approach to the private sector and local communities. 
As his role, Minister Correia, has  established a very open and collaborative relationship with the World Bank (WB) and has reaffirmed that the WB is a strategic partner for the development of Mozambique, and has sought the WB's technical and financial assistance on several initiatives – Rural Development, Forestry,  Conservation and Climate Change, and others.
Prior to serving in the public sector, Minister Correia chaired of one the largest investment holding companies in Mozambique – Insitec – with purposes in strategic development areas in such as banking, construction, infrastructure and energy. Additionally, he acted as Chairman of BCI - Commercial and Investment Banking, Chairman of Mphanda Nkuwa Hydroelectric, also Member of the Board Directors of Cements of Mozambique.
Read more
Stay connected
Past Events featuring Celso Ismael Correia