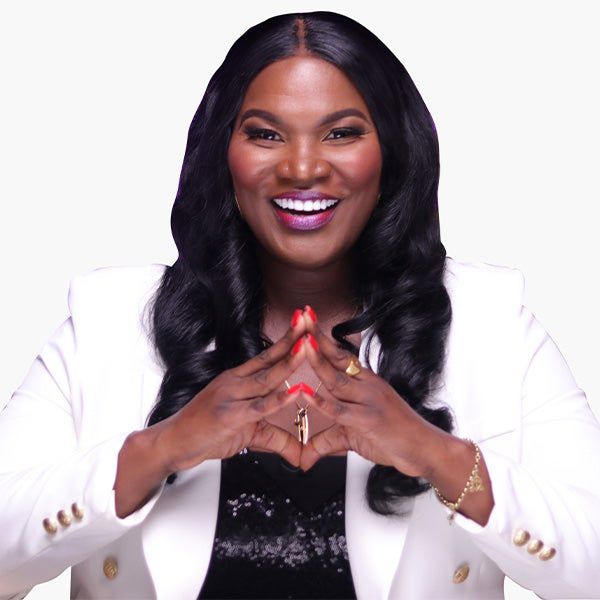 Anita Erskine
CEO, Erskine Communications
Featured on:
Anita is a highly respected authority on Media and Communications, with over two decades of experience in Corporate Communications, Strategic Communications Management, and Television Content Development and Management. She is the CEO of Erskine Communications.
She has hosted over 200 global events, spanning from high-level dialogues to prestigious award ceremonies and global fundraising events. She is a well sought-after personality in the high-level Pan African and global events circuit. She facilitates events hosted by Economic International Agencies and Multinationals. Her most recent events include Africa Human Capital Heads of State Summit, EurAfrican Forum, World Bank Group Evolution Process Stakeholder Engagement, Africa Prosperity Dialogues and UN ECOSOC Humanitarian Affairs Segment. 
Erskine's keynotes focus on the role of Gender Equality, Tech Innovation, Climate Change, Culture, Entrepreneurship, and Education in the birth of a New Africa. 
Anita's work is synonymous with her success-oriented goal to empower communities. She created Anita Erskine's Sheroes to empower Women and Girls, which has enjoyed a viewership of more than 15 million across Africa, North America, United Kingdom, and parts of Europe on global TV networks. The show now airs on Anita Erskine Network - a bespoke YouTube channel dedicated to global narratives.
Her social impact is driven by Philanthropy and Mentorship. In March 2019, she co - founded the STEM Woman Project - an initiative that aims to empower and inspire women in STEM fields by offering a series of carefully curated hybrid events that provide opportunities for Leading Women in STEM to engage and interact with aspiring female professionals.
In 2020, Erskine became the official host of Africa's Business Heroes - The Jack Ma Foundation's flagship philanthropic entrepreneur program in Africa. This role affords her the opportunity of interacting and contributing to the growth of Africa's Entrepreneur ecosystem by hosting the show and by providing communications training to the diverse collective of Hero finalists both on the African continent and in the Diaspora.
Anita Erskine has been twice ranked one of the 100 Most Influential Women in Africa and has been named among the 500 most influential Africans around the world, one of the top 100 Women CEO's in Africa, in the Top 100 Career Women in Africa list, and acknowledged as one of the Most Distinguished Change Makers (Women) in Africa. In 2023, she was ranked among Africa's top 50 Most Impactful Voices, cementing her role as a media trailblazer.
 
Read more
Stay connected
Past Events featuring Anita Erskine