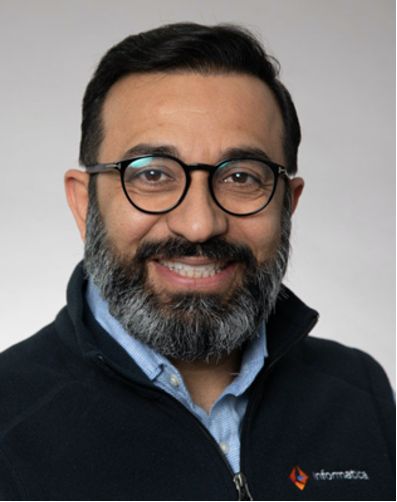 Amit Walia
CEO, Informatica
Featured on:
Amit Walia is the chief executive officer of Informatica, a global leader in enterprise cloud data management. He was appointed the CEO in 2020 after leading product development, market strategy, product management and strategic ecosystems for seven years as the President and also the Chief Product Officer of the company.
Amit has led Informatica's product organization, delivering the industry's best AI-powered enterprise cloud data management platform which has been a Gartner Magic Quadrant leader in all FIVE key areas of data management for several years in a row. Amit has been the driving force behind Informatica's Intelligent Cloud Services platform which won the 2020 Best Cloud Data Management Solution award by Computing Magazine. Customer-centricity, Innovation and Culture are three key leadership tenets that Amit has inculcated in the corporate DNA of Informatica. He believes in servant-leadership and paying it forward as essential principles to live and lead by.
Prior to Informatica, Amit worked in leadership positions across a variety of functions at Symantec, Intuit, and McKinsey & Company. He spent the earlier part of his career working for Tata Group and Infosys Technologies in India.
Amit holds a Master of Business Administration with honors in strategy and economics from the Kellogg School of Management, Northwestern University. Additionally, he received his Bachelor of Science with honors degree from the Indian Institute of Technology (IIT), Varanasi. Follow him on Twitter @amit_walia.
Read more
Past Events featuring Amit Walia