The Bali Fintech Agenda, Joint Seminar of the IMF and the World Bank Group
The Bali Fintech Agenda, Joint Seminar of the IMF and the World Bank Group
Rapid advances in financial technology – fintech –  are transforming the global economic and financial landscape.
Fintech can support growth and poverty reduction by strengthening financial development, inclusion and efficiency, but may also pose risk to financial stability and integrity as well asconsumer and investor protection.  In response to calls from member countries, the IMF and World Bank Group have developed the "Bali Fintech Agenda" as a blueprint for policymakers and the international community.           
Christine Lagarde, managing director of the IMF, and Jim Yong Kim, president of the World Bank Group, presented the Agenda in a panel discussion, where they were joined by Sri Mulyani Indrawati, minister of finance of Indonesia and chair of the Development Committee, Lesetja Kganyago, governor of the South African Reserve Bank and chair of the IMFC, and Mark Carney, governor of the Bank of England and chair of the Financial Stability Board.
President of Indonesia Joko Widodo (Jokowi) delivered the opening remarks.
Reflecting on the origins of Internet, President Jokowi called for the current wave of fintech innovation to have a "light touch" and a "safe harbor" to allow for experimentation and to foster innovation.
Lagarde remarked that key objectives of the Bali Fintech Agenda are to include people and make sure fintech doesn't damage the financial stability that is a common good for all.  She added that the Agenda allows countries to look at each principle and ask themselves, "am I addressing this issue?"
Kim noted that in the Bank's mission to end poverty, the institution's goal is to make sure everyone can benefit from fintech innovations that can help leapfrog generations of bad practice.
Kganyago emphasized that countries need smart regulators who are fintech-savvy and can oversee the cyber-resilience of the banking systems.
Sri Mulyani reflected on what the role of the policymakers is for this transformation to benefit the economy and the consumer. She added that policymakers need to allow time for old business models to change, while providing a safe space for innovations.
Carney remarked that regulators' responsibility is to ensure that innovations can happen in a responsible and sustainable way, and ensure they serve the customer better. He also mentioned the need to empower competition so that nonbanks have the same access to the core systems as banks, and referenced the need for proportionate regulation.
The Bali Fintech Agenda is a set of 12 policy elements aimed at helping member countries to harness the benefits and opportunities of fintech, while managing the inherent risks. Read more about them here: http://www.worldbank.org/en/news/press-release/2018/10/11/bali-fintech-agenda-a-blueprint-for-successfully-harnessing-fintechs-opportunities
Browse Our Events

Search past and upcoming events by keyword, by topic or by region.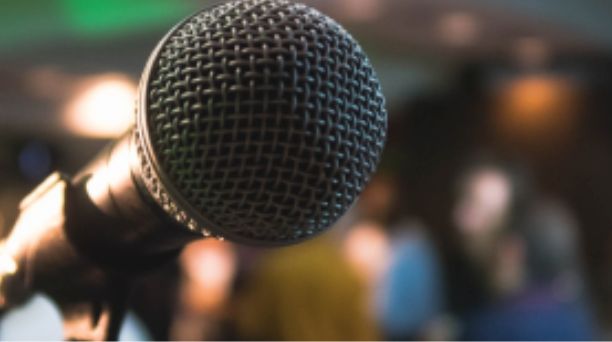 Browse the list of speakers for our events.