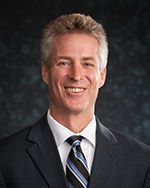 William Plummer
Vice President, External Affairs, Huawei Technologies
Featured on:
Bill Plummer is an 20 year telecom industry veteran who joined Huawei's North American organization as Vice President, External Affairs in June of 2010. Bill's responsibilities include leading Huawei's interaction with the Federal government, national media and other third party stakeholders.
Prior to joining Huawei, Bill spent 12 years in senior management positions with Nokia. His last position with Nokia in 2009 was as Vice President, Sales and Go to Market, Americas where he led portfolio management and integration of Nokia devices and services. Prior to that, Bill served as Vice President, Nokia North America Multimedia Business Group, spearheading several market-making initiatives and building brand and sales for Nokia Nseries products and related services. Earlier in his Nokia career, Bill served as Vice President, External Affairs, overseeing aggregate external affairs functions, Corporate Communications and Government Relations for Nokia North America, as well as Vice President, Corporate Strategy, Nokia Americas.
Prior to joining Nokia, Bill served from 1990 through 1997 as a United States Foreign Service Officer, with positions in the Office of the Under Secretary for Business Affairs, the Office of Multilateral Trade, and the U.S. diplomatic mission to the Republic of Ecuador. Before joining the State Department, Bill worked as a financial services executive.
Bill's past and present board or Principal corporate representative memberships include the Telecommunications Industry Association (TIA), the Electronic Industries Alliance (EIA), the Finnish- American Chamber of Commerce, the Software and Information Industry Association (SIIA), the European American Business Council, and the State Department's Advisory Committee on International Communications and Information Policy.
Bill is a graduate of the Georgetown University School of Foreign Service in Washington, D.C.
Read more
Past Events featuring William Plummer