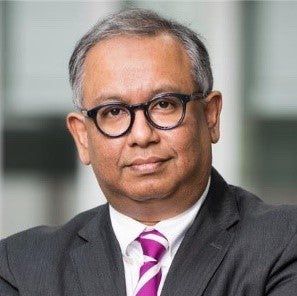 Riaz Ahmed
Director, Operational Risk (CROOR), World Bank
Featured on:
Mr. Riaz Ahmed is the Director of the Operational Risk Department in the World Bank where he leads the institution's non-financial risk practice, which is responsible for enterprise risk management, operational risk management, business continuity and resilience, and corporate insurance. He also serves as Secretary of the Finance & Risk Committee and the Enterprise Risk Committee.
Riaz is the Director for the World Bank Data Privacy Office, which is responsible for implementing the World Bank Privacy Program to ensure that the Bank handles personal data in accordance with the WBG Policy on Personal Data Privacy, in an effective, efficient, and responsible manner. 
Riaz joined the Bank in 2002 and has held various corporate positions including Manager Risk and Controls in the Controllers Department and most recently Manager, Operational Risk in the Chief Risk Officer Vice Presidency. Prior to joining the Bank, Mr. Riaz held various senior roles in risk management consulting advising financial institutions on operational and enterprise risk matters.
Read more
Past Events featuring Riaz Ahmed