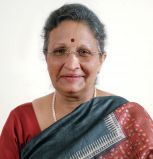 Renu Sud Karnad
Managing Director, Housing Development Finance Corporation (HDFC), India
Featured on:
Ms. Renu Sud Karnad is the Managing Director of the Housing Development Finance Corporation, India. She holds a Master's degree in economics from the University of Delhi and is a graduate in law from the University of Mumbai. She is a Parvin Fellow – Woodrow Wilson School of International Affairs, Princeton University. Ms. Karnad joined the Corporation in 1978 and was appointed as the Executive Director of the Corporation in 2000, and the Joint Managing Director of the Corporation in October 2007. She was appointed as the Managing Director of the Corporation in January, 2010.
Ms. Karnad is also a member of the Risk Management Committee and in-charge of the lending operations of the company and is responsible for spearheading HDFC's expansion. Under Ms. Karnad's leadership, HDFC has grown consistently in its lending business with cumulative home loan disbursements of over Rs 5 trillion.
Over the years, Ms. Karnad has had to her credit, numerous awards and accolades. She was awarded "Outstanding Woman Business Leader" at the CNBC-TV18 Indian Business Leader Awards (IBLA) 2012, was part of the 25 Most Influential Women Professionals in India – India Today Magazine's power list 2011, has featured in the ET – Corporate Dossier list of India Inc's 'Top 15 powerful women CEOs' in 2010, and Fortune India Magazine's most powerful women for 2011, 2012, 2013, 2014, 2015 & 2016, to name a few.
Read more
Past Events featuring Renu Sud Karnad