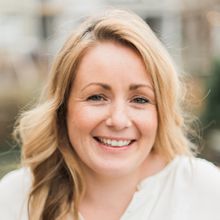 Naomi Cooney
Senior Financial Officer, Capital Markets and Investments Department, Treasury, World Bank
Featured on:
Naomi Cooney is a Senior Financial Officer in the Capital Markets and Investments Department of World Bank Treasury. She has been at the World Bank for eight years and has co-lead the structuring and execution of innovative IBRD outcome bonds and catastrophe (cat) bonds that mobilize private capital for sustainable development needs and help clients mitigate risks. Most recently this has included the $630 million earthquake cat bond and cat swap transaction for the Government of Chile in March 2023, the $50 million Emission Reduction Linked Bond issued in February 2023 that mobilizes private capital for a climate friendly project in Vietnam, the $150 million Wildlife Conservation Bond in March 2022 that mobilizes private capital for a conservation project in South Africa, and a $185 million cat bond for the Government of Jamaica issued in July 2021.  
Before joining Treasury in 2018, Naomi worked in the Finance Competitiveness and Innovation Global Practice for four years and was a member of the Crisis and Disaster Risk Finance team where she supported countries around the world with increasing their financial resilience against disasters.  
Naomi is a qualified actuary and prior to joining the World Bank, she spent ten years working in actuarial roles in Ireland with KPMG and Irish Life Assurance. She holds a Batchelor of Science in Financial and Actuarial Mathematics from Dublin City University and became a Fellow of the UK Institute and Faculty of Actuaries in 2007. She is currently undertaking a Global Online MBA program at Imperial College London. 
Read more
Stay connected
Past Events featuring Naomi Cooney