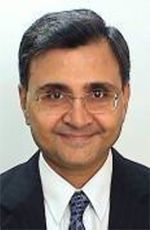 Monish Mahurkar
Director, Treasury Market Operations Department, International Finance Corporation
Featured on:
Monish Mahurkar is Director of Treasury Market Operations at IFC (World Bank Group) with responsibility for the institution's global debt capital markets and fixed income activities including execution of IFC's funding strategy and management of its cash and liquid asset portfolios.
Previously Director of Treasury Client Solutions, Monish joined IFC in June 2012 with over 25 years of international experience in banking and capital markets. His earlier assignments include Managing Director and Treasurer of Citibank Japan (1999-2003), Managing Director & Head of Risk Treasury at Citibank New York (2003- 2007) and Managing Director & Head of Fixed Income for Merrill Lynch India (2007-2008).
Monish also served as Head of Local Currency Capital Markets at the Asian Development Bank based in Manila (1999-2012) before joining IFC.
Read more
Past Events featuring Monish Mahurkar