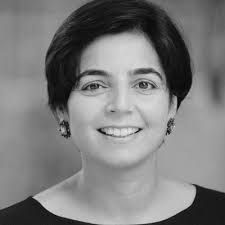 Mahua Acharya
MD and CEO, Convergence Energy Services Limited, India
Featured on:
Mahua Acharya is the Managing Director and Chief Executive Officer of state-owned energy transition company, Convergence Energy Services Limited of the Government of India. 
Mahua has two decades of experience in green finance, renewable energy, and carbon markets having worked in multiple countries. For the last few years, Mahua was the Assistant Director-General of 29-country intergovernmental agency the Global Green Growth Institute, Seoul where she established an investment division that worked across 16 countries and mobilized USD 500 million of financing commitments. 
She was previously managing director of a carbon credit-based business investing in efficient lighting to low-income households in India. She is one of the early pioneers of the carbon market – having been at the World Bank in Washington DC in its early days of the carbon markets and the carbon funds business.
Mahua is co-founder faculty of an executive education program at the Indian Institute of Management, Ahmedabad, serves on the boards of multiple international entities and has appeared on international and Indian listings of women in leadership.
Mahua holds a Masters' degree from Yale University.
Read more
Stay connected
Past Events featuring Mahua Acharya