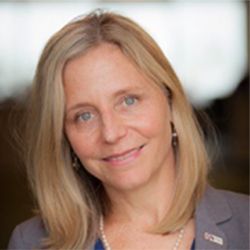 Lilli Matson
Chief Safety, Health and Environment Officer, Transport for London (TfL), United Kingdom
Featured on:
Lilli leads the organization's work to ensure that all modes of transport in the Capital are safe and that TfL makes strong progress towards its goal of achieving Vision Zero, where ultimately no one is injured or killed on the transport network. She also oversees TfL's corporate environmental performance and the work of TfL's Occupational Health team, working to improve the health and well- being of staff.
Lilli has worked with TfL since 2006 delivering the Mayor's Transport Strategy and the Vision Zero Action plan for London, as well as setting the strategic direction of TfL's work to deliver healthy streets and to enable modal shift to walking, cycling and public transport. 
Previously Lilli was a member of the UK Government's Commission for Integrated Transport and ran her own transport consultancy for five years, leading major projects for a range of clients including the Department for Transport, Government agencies, local authorities and the voluntary sector.  
Read more
Past Events featuring Lilli Matson