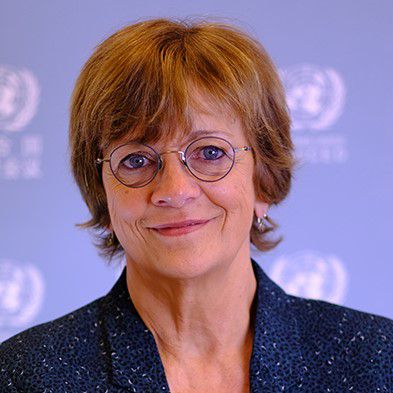 Isabelle Durant
Acting Secretary General, UNCTAD
Featured on:
Since she joined UNCTAD in 2017, Ms. Durant, currently its Acting Secretary-General has relentlessly contributed to making international trade more inclusive and greener. She has also been a strong advocate for gender equality. 
Ms. Durant has been heavily involved in the socio-economic response of the UN to the coronavirus crisis and has led the work of UNCTAD in this area. This covered a broad range of interrelated issues including finance, technology, investment and sustainable development.
A former vice prime minister and senator of Belgium as well as vice president of the European parliament, Ms. Durant possesses solid experience in public affairs, intergovernmental processes and providing concrete assistance to countries. She is well known for her acute skills in empowering people, addressing vulnerabilities at local and national levels and supporting governments towards good governance and sustainable policies. 
Read more
Stay connected
Past Events featuring Isabelle Durant