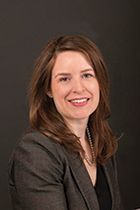 Elizabeth Hardy
Lead, Behavioural Insights, Government of Canada
Featured on:
Elizabeth Hardy recently joined the Government of Canada, leading the application of behavioural insights to public policy challenges.
Prior to accepting this new position, Elizabeth lead the Behavioural Insights Unit in the Government of Ontario, where she was instrumental in creating and building Canada's first dedicated nudge team.
She is a passionate advocate for the value of evidence-based policy and program delivery and applies behavioural science to the work of governments and agencies across Canada. To date, Elizabeth has successfully completed trials dealing with public health, tax collection, regulatory compliance, and service delivery by collaborating with stakeholders in government as well as the academic community.
Read more