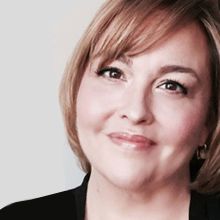 Elisabeth Mason
Founding Director, Stanford Poverty & Technology Lab
Featured on:
Elisabeth Mason is the Founding Director of the Stanford Poverty and Technology Lab (formerly Stanford Technology, Opportunity and Poverty Lab or STOP) and a Senior Advisor at the Stanford Center on Poverty and Inequality.
Previously, Elisabeth was the Co-Founder and CEO of Single Stop, a national anti-poverty initiative. A native of East Harlem where she developed her passion for social justice, Elisabeth was named "New Yorker of the Year" in 2015 by NY1 for her groundbreaking work fighting poverty, which reached nearly 20 percent of low-income New Yorkers.
Elisabeth is an expert on venture philanthropy, children's rights, start-up organizations, and poverty-fighting programs. Under her leadership, Single Stop grew rapidly to serve over 1.5 million families, drawing down nearly $4 billion in impact in its first 8 years, and won numerous awards, including 2 White House Social Innovation Fund grants and Top Ten in Global Social Impact from Fast Company. At Atlantic Philanthropies, she helped develop a $1 billion, 10-year spend-down plan to help disadvantaged children.
She was also a Managing Director for six years at the Robin Hood Foundation, a Senior Advisor at Innovative Philanthropy, and practiced law on Wall Street at Cleary, Gottlieb, Steen & Hamilton. Elisabeth holds a Bachelor's and Master's degree from Harvard and a Law Degree from Columbia.
Read more
Stay connected
Past Events featuring Elisabeth Mason