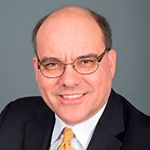 Ede Ijjasz-Vasquez
Senior Director, Social, Urban, Rural and Resilience Global Practice, World Bank Group
Featured on:
Ede Ijjasz-Vasquez is the Senior Director for the World Bank Group's Social, Urban, Rural and Resilience Global Practice.
In this position, Mr. Ijjasz-Vasquez leads a team of over 600 technical experts deployed across the world, leveraging global knowledge and collaborating with partners to help tackle the world's most complex development challenges in: social inclusion and sustainability; mainstreaming resilience in all dimensions; development; territorial and rural development; and urban planning, services and institutions.
Mr. Ijjasz has a Ph.D. and a M.Sc. from the Massachusetts Institute of Technology (MIT) in civil and environmental engineering, with specialization in hydrology and water resources. He has been a lecturer at the Environmental Science and Policy Program at Johns Hopkins University, and at Tsinghua University. He is a Colombian and Hungarian national.
Read more
Stay connected
Past Events featuring Ede Ijjasz-Vasquez