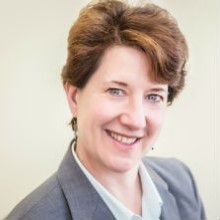 Deborah L. Wetzel
Senior Director, Governance Global Practice, The World Bank Group
Featured on:
Before taking on her current position, Deborah Wetzel served as Strategy and Operations Director for the Middle East and North Africa Region and prior to that served as Country Director for Brazil. Ms. Wetzel was Chief of Staff to the World Bank President from 2010 to 2012. She has also served as Director for Governance and Public Sector, directing the Bank's work on taxation, public expenditures, decentralization, public sector reform and strengthening, governance and anti-corruption.
From 2006 to 2009, she led the World Bank's Economic and Public Sector Programs in Brazil. Ms. Wetzel joined the Bank's Young Professionals Program in 1993. She worked at the Centre for the Study of African Economies in Oxford, England in the early 1990s.
Ms. Wetzel has a Doctorate in Economics from the University of Oxford and an MA from Johns Hopkins University, School of Advanced International Studies.
Read more
Past Events featuring Deborah L. Wetzel