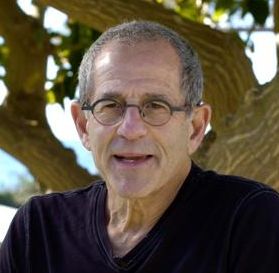 Andrew Stern
Founder, Smartfin
Featured on:
Andy, the Founder of Smartfin, is now retired from his career as a neurologist. Andy devotes himself to raising awareness about the environment. Discovering a need in the scientific community for near-shore ocean data to better understand the effects of climate change on coastal systems, Andy began imagining a data-collecting device deployed on surfboards that would transform surfers pursuing their sport into citizen scientists.
Smartfin is currently being tested by researchers at the Scripps Institution of Oceanography with the ultimate goal of having the sensors available non-commercially for surf clubs and other environmental NGOs.
Andy is also the Executive Director of The Lost Bird Project, a non-profit organization with the mission to "Connect more deeply with the earth through art." Lost Bird oversees the development of Smartfin, which competed in the Wendy Schmidt Ocean Health XPRIZE, a competition to incentivize the creation of reliable and cost-effective pH sensors to provide the data needed to accurately measure ocean acidification and further understanding of how CO2 emissions affect ocean acidification.
Read more
Past Events featuring Andrew Stern