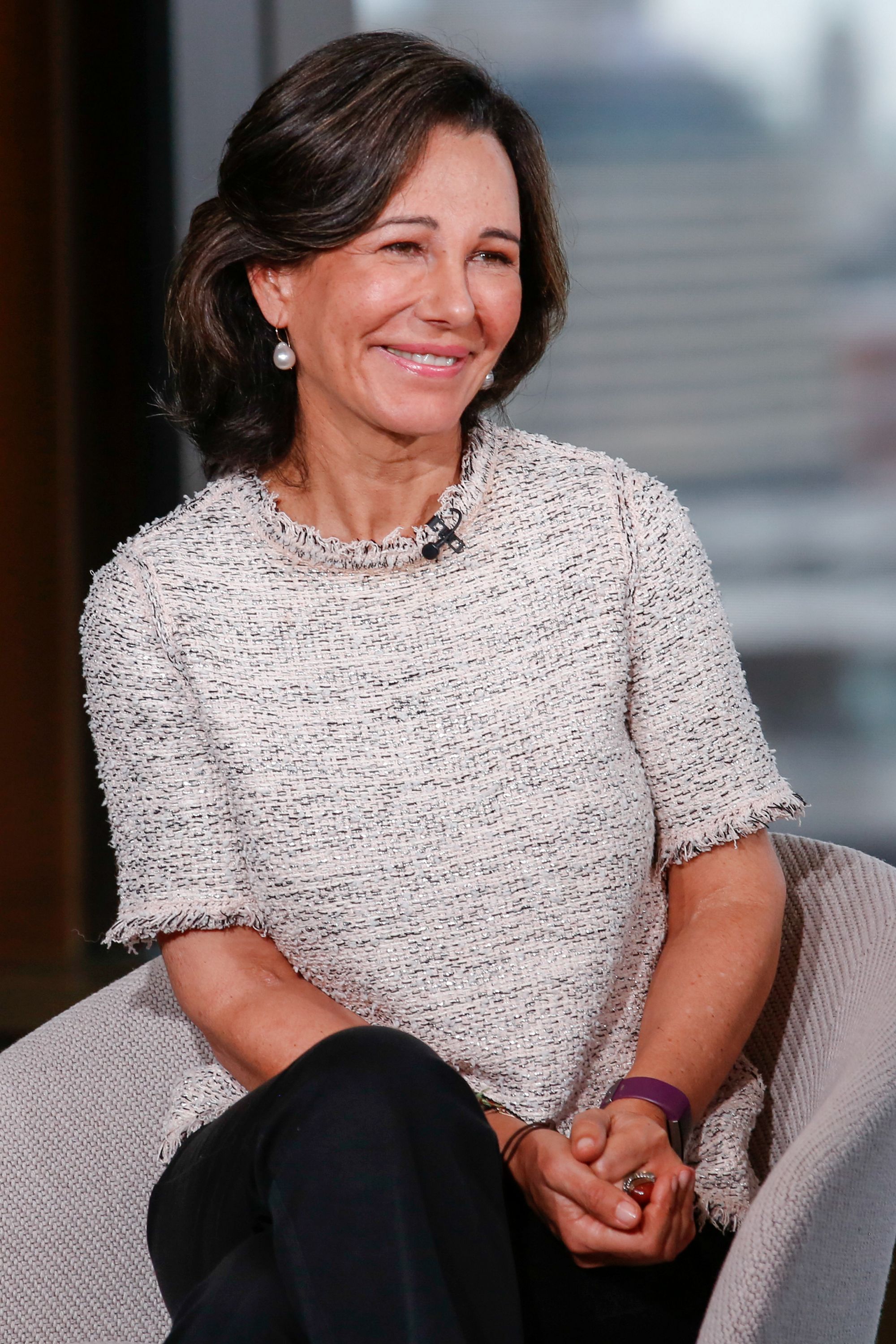 Ana Botin
Executive Chairman, Banco Santander
Featured on:
Ana Botín was appointed Executive Chairman of Banco Santander in September 2014. Since then, she has led a cultural and commercial transformation of the bank, helping Santander become one of the most profitable and efficient banks in the world, serving over 142 million customers across Europe and the Americas. 
Under her leadership, Santander has embedded a clear purpose across the bank: to help people and businesses prosper. This, combined with the bank's leadership in digital innovation and strong commitment to responsible banking, helped Santander meet the three-year targets it set in 2015 – growing revenues; becoming one of the most profitable and efficient banks among its global peers; and delivering double-digit growth in earnings per share in 2018. In 2019, Santander was ranked first in the world among banks in the Dow Jones Sustainability Index. 
Ana began her career at JPMorgan in New York, before joining Santander in 1988. She led the Group's expansion in Latin America, before becoming Chief Executive of Banesto in Spain in 2002. In 2010 she was appointed CEO of Santander UK, where she led the transformation of three former building societies into one of Britain's most innovative banks. 
She is the founder and Chair of Fundacion CyD, which supports the contribution made by universities to economic and social development in Spain, and Empieza por Educar, the Spanish affiliate of Teach for All, which trains talented graduates to become teachers. 
Ms Botin earned her BA in economics from Bryn Mawr College. She is a Board member of the Coca-Cola Company and a member of the MIT CEO Advisory Board. She is married and has three sons.
Read more
Past Events featuring Ana Botin